EMAIL info@daytonchess.org FOR QUESTIONS. UPDATES WILL BE POSTED HERE.
The Dayton Chess club has partnered with Dayton Business Technology High School (348 W First St, Dayton, OH 45402) to run informal get-togethers for casual chess at the High School on Saturdays from 11:00 AM to 3:00 PM.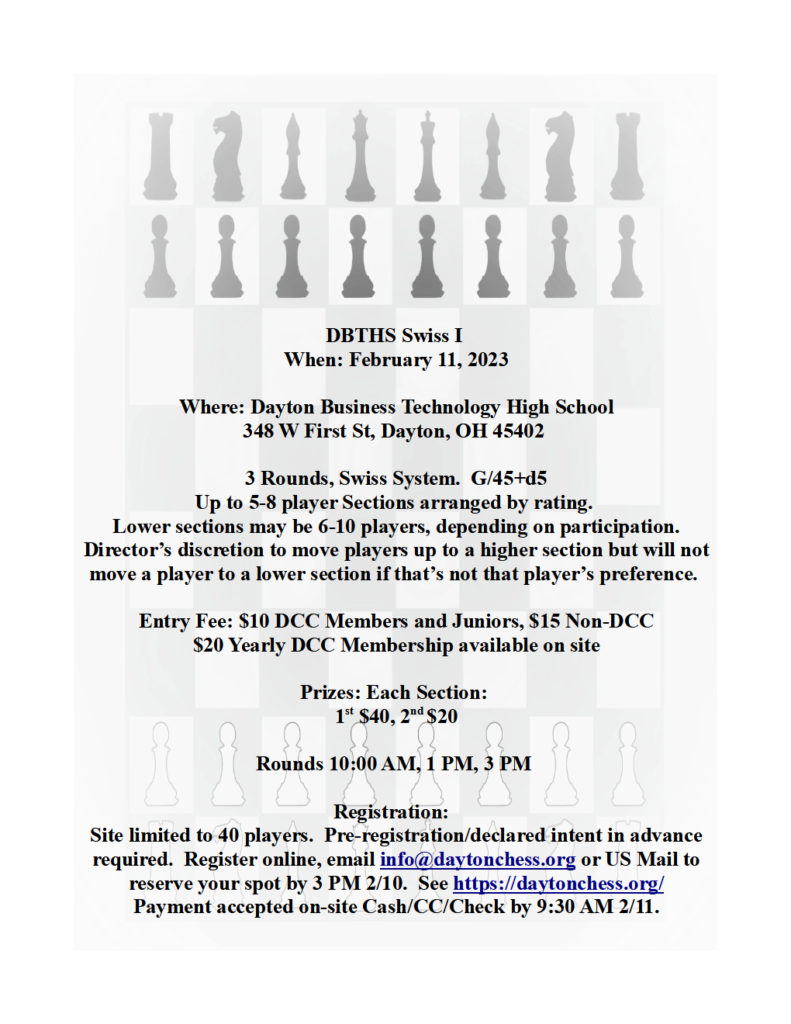 Online Registration for DBTHS Swiss I:
https://www.chessregister.com/register?event_key=SsKaB9JGILj4OzekvFMxbw%3D%3D
The Dayton Chess Society is sponsoring meetups. See https://www.meetup.com/dayton-chess-meetup-group/ for details.
DAYTON CHESS CLUB HAS VACATED THE FACILITY AT 18W 5TH. THE BUILDING WILL BE UNDERGOING RENOVATIONS THAT HAVE MADE IT IMPOSSIBLE FOR THE CLUB TO CONTINUE AT THIS LOCATION. WE ARE SEEKING OUT OTHER LOCATIONS.